Last Modified: 01/22/2021
IX. Evaluation of T-A Efforts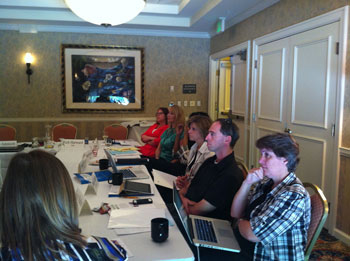 It's important to document the effectiveness of your Tele-audiology (T-A) effort, demonstrating that T-A is as effective as in-person evaluations while reaching families who otherwise may go without services. "A Systematic Review of Telehealth Applications in Audiology," [PDF] summarizes the state of efficacy research.
The need for evidence is true for telehealth in general. "Research Recommendations for the American Telemedicine Association" [PDF] offers research guidance to the telehealth community in order to further support and promote the long-term acceptance and use of telehealth. This article highlights two fundamental questions that are relevant to evaluating remote diagnostic audiology:
What are the short- and long-term impacts of telehealth on healthcare costs?
How can telehealth be used to create better healthcare business and management models?